April 29, 2012: This is a plea to help with legal fees to appeal the illegal adoption of my granddaughter, Rhiannon Stone. Tosh Stone, my son, has filed in the Nevada Supreme Court because his rights as a parent had been taken away from him without due process of the law. A donation of any amount would be appreciated and blessed. You know I don't sell stuff on my site and I don't ask for help all that often in the 12 years I've had this site up and open to the public for free. I don't ask for myself, nor my son, but for my granddaughter who deserves to know that her other side of the family has not abandoned her. We love her and miss her desperately.

My son Tosh Stone is appealing the illegal adoption of his daughter Rhiannon. Her mother stated in court that she was unable to contact him. This is a falsehood. For the last 5 years Tosh has lived with me. I've lived in the same home, with the same phone number since 1987 and have had the same email address as long as email has been available. The mother of my granddaughter knew where I was well enough to drop Rhiannon off with me for weeks at a time when it suited the mother's purposes. My ClayMates will remember when I had my granddaughter staying with me.

I am not asking for myself, nor my son, but I too am asking for Rhiannon, who deserves to know her father did not abandon her but rather has been denied his rights as a parent. Please donate and help us pay for legal costs to help my son gain his rights as a parent returned to him. Thank you.

To donate to help with legal fees please go to http://www.indiegogo.com/ToshStone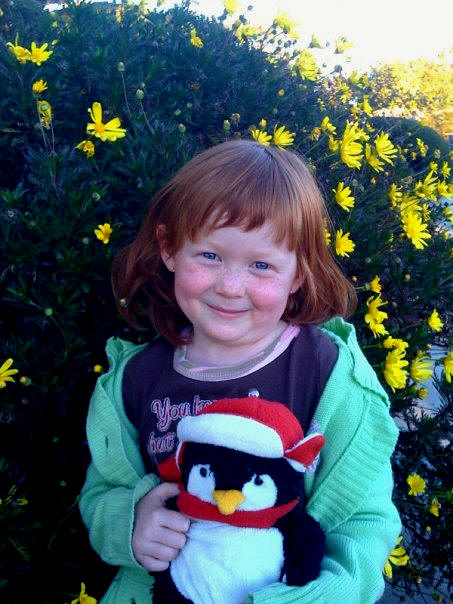 Rhiannon, a couple of year ago. She's 9 years old now but this is the most current photo I have.

The mother taking my granddaughter out of state has deprived Rhiannon of contact with her father, brothers, grandmother, great grandmother, uncles, aunt, great aunts, and countless cousins on our side of the family.