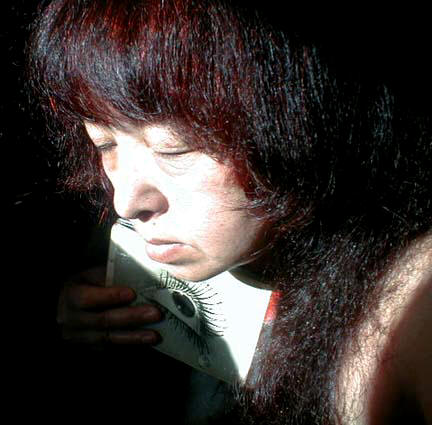 Family Index 05/06/07: I just wanted to post something with that date. I'm shooting this shot by holding the cam out with one arm and striking a pose. Then I had to close my eyes to the sun coming in the window. So I may look cranky, but it's just that I'm concentrating.
This is a shot of my "Blood Red" hair color. It's part of my Second Saturn Return Transformation. I had to take a picture of it before sharing it with the ClayMates at CITY-o-Clay.
That eyeball under my chin is the cover of my ringed binder journal. It's held together with postcards and tape.