Family Index 07-26-06: I thought that only cats did this, sit right where you're working or reading. Buddy wanted to come sit on my lap. So I put him on my lap and I'm reading email. Then he steps on the dish towel I put under my breakfast and settles down for a nap. I was so stunned I had to shoot a couple of pictures.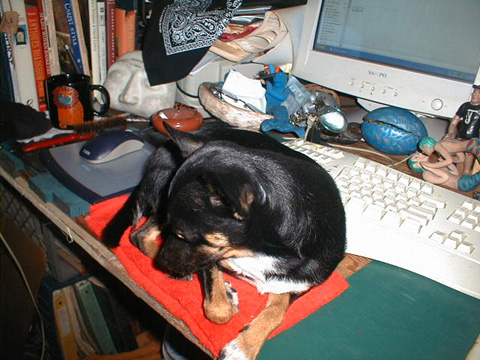 What? You looking at me?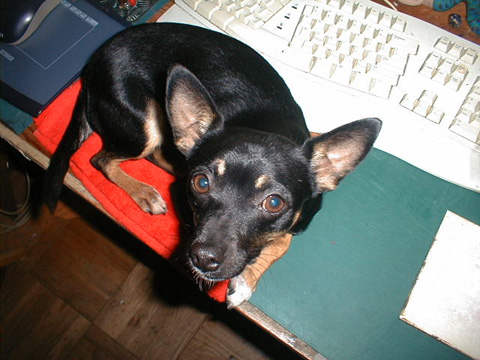 I can't believe that he picks right in front of my keyboard to take a nap. I'm so totally amused.