Family Index
11-03-05 View
The Skull and Cups are my anniversary gifts to my ex-husband since we were married on Halloween.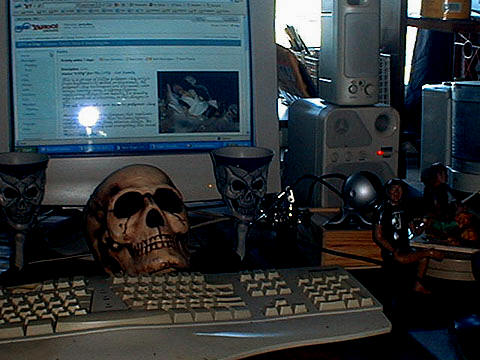 Here is where I type to my ClayMates.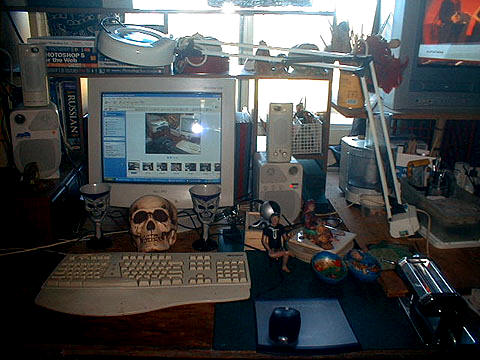 This is my view outside my window. In the afternoon I have to close the drapes because this faces west. Squint City.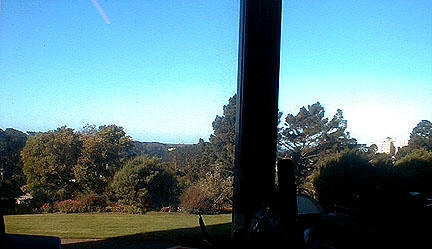 It's hard to believe by on the other side of my building is a big city with 6 lanes of fast traffic. My side of the building it's like I live in the country or something.