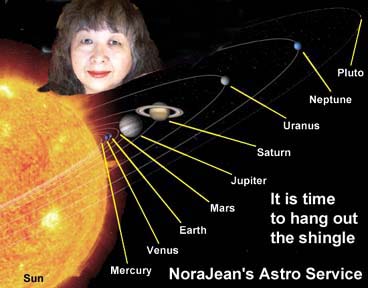 Astrology Index
Sharing what other people know
Other Astrology Podcasts
as of 12-28-10
http://www.erinsullivan.com/Podcasts/podcasts
Erin Sullivan has been a consultant astrologer, author and teacher since the late 1960ís.
Erin has lectured worldwide and led workshops and symposia on many aspects of human development using mythology, psychology and the rich language of astrology. Her sometimes radical and outspoken nature on issues of ethics, honesty, human rights, womenís rightful empowerment, ecology and the healing of and preservation of our planet, Gaia, has been a positive effect on most of her clients and friends...more:
http://www.erinsullivan.com/erin-bio
http://webtalkradio.net/shows/practical-astrology/
Practical Astrology with Victoria Bazeley
Victoria Bazeley has studied astrology for almost 40 years and has specialized in natal chart interpretation for more than 20 years. She pioneered new techniques in the astrological interpretation of life stages and is currently working on a book about applying them to the interpretation of horoscopes and natal charts. She is particularly interested in the predictable astrological crises of midlife, and many of her clients seek advice for dealing with those crises.
http://www.anchoredinastrology.com/Radio_Archives.html
Debra Clement, J.D., is an internationally known astrologer with more than 20 years of professional experience counseling clients from all walks of life.
She is well recognized for the accuracy of her predictive work, as well as for her expertise in relationship and vocational astrology.
http://www.youtube.com/user/SoulGardenTV
You have never seen astrology like this. Stand-up Astrologer, Christopher Witecki reports on up to the minute horoscope and astrology advice for all 12 zodiac signs, five days a week.
Updates Sunday
http://www.thisweekinastrology.com/
How can you make the best use of the current planetary energies? Find out every week on the free This Week in Astrology podcast. You can count on your host Benjamin Bernstein to keep the show entertaining and informative!
http://www.planetwaves.fm/current_sky/
Free Weekly Audio Update - by Eric Francis, which updates every Wednesday.

Adult and often political but I love to listen to him, not only for the content but I LOVE his voice. Yum.

http://www.youtube.com/user/jjawer
First Wednesday of the Month Jeff Jawer and Rick Levine tape a free forecast at a coffee shop in Redmond, WA, so you'll hear the steam from the cappuccino machine. Sometimes 4 videos, sometimes 6. Always the full month with illustrated charts that they can move day by day to show the transits. I do not miss this monthly forecast.
Planet Pulse, daily, http://www.youtube.com/user/tarotdotcom
Before the month's end the next month's forecast
http://www.youtube.com/user/northwatuppa
Carl Boudreau: An older, New Agey kind of fellow. Grew up in the sixties. Never outgrew them, really.
http://groups.yahoo.com/group/monthlyastrology/
A monthly astrology newsletter designed to keep people abreast of important astrological events. It includes comments on how astrological conditions will effect events on the national and international levels and a sign-by-sign forecast. I also post occasional essays and bulletins on special astrological conditions. Since 1996. All analyses are based on the Tropical system of astrology.
http://www.dianagarland.com/
Intuitive Astrologer, Counsellor, Teacher, Writerand Healer, with over 35 years experience of Astrology and closely related subjects.
http://www.youtube.com/user/DianaGarland
She has readings for 2011 for all 12 Sun signs. Watch the one that cooresponds to your rising sign to have the planets fall in your natal houses.