Day of the Dead Salvage page 1 Some folks think that pins should look a certain way, or that there's subjects that are not appropriate in personal adornment, like skulls. Just like Marlon Brando said in "Tea House of the August Moon", "Pornography is a matter of geography."
1, 2, 3, 4, 5, 6, 7, 8, 9,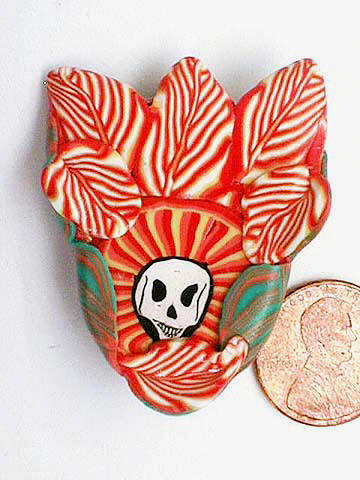 Which is to say a smiling skull in Mexico and the US states that touch Mexico isn't considered scary or gruesome, it's just
DAY OF THE DEAD
So bright colors and smiling skulls are perfectly acceptable as a pin. Post war baby boomers should become comfortable with their inevitable mortality. The first step is not to see death as weird. It's part of the continuum of life and as such should be embraced and prepared for. When death comes: grieve and move on.