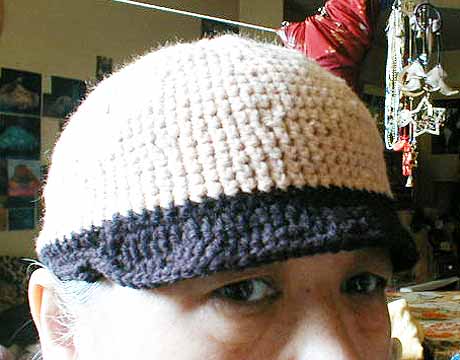 Gone - Acrylic 4 ply, beige and black, cyclist cap.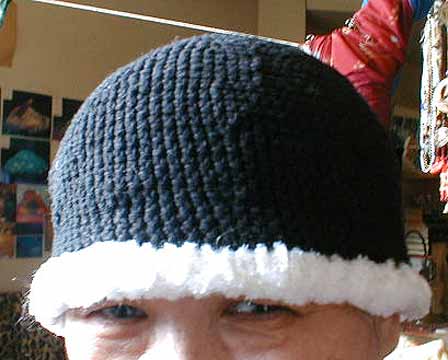 Gone - Black acrylic 4 ply with white chinelle border cloche.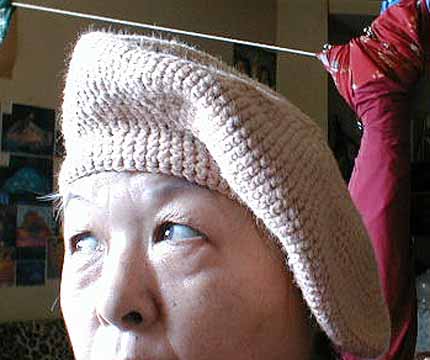 Acrylic 4 ply oversized Tam.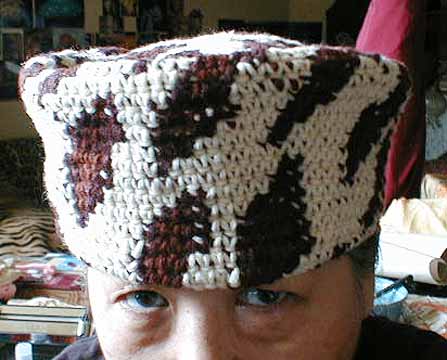 Leopard Spot Pill Box: Acrylic 4 ply, black, brown, beige basket weave: two yarns hidden by one yarn single crochet. Very stiff.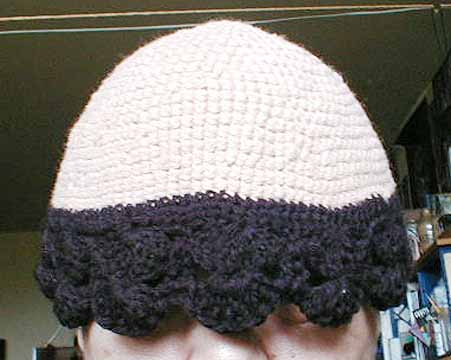 Beanie with shell border. Acrylic beige and black 4 ply.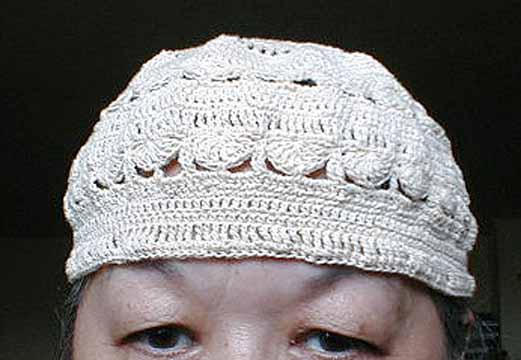 Gone - Cotton string kufi, very soft to the touch.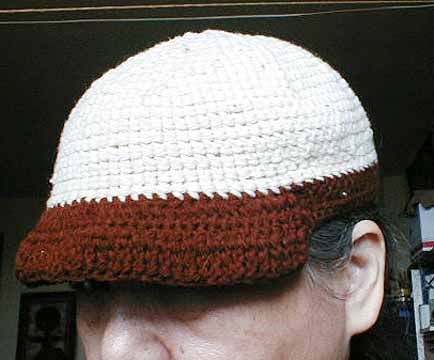 Gone - brown and beige cycling cap.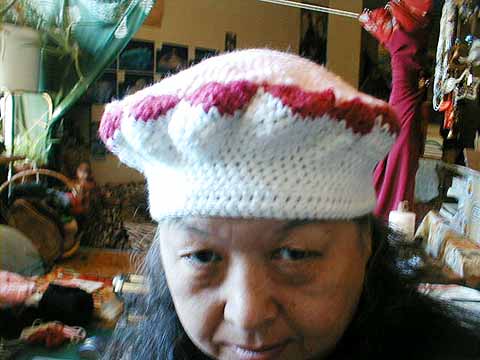 3 color tam, white, red and pink, acrylic 4 ply.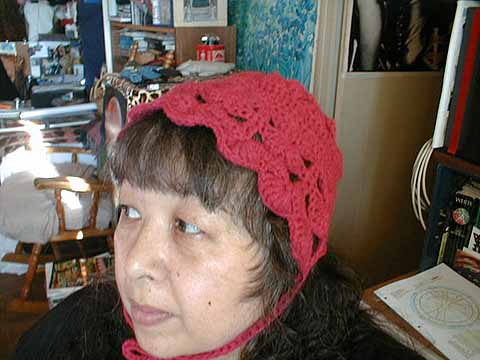 Red acrylic 4 ply shell bonnet.