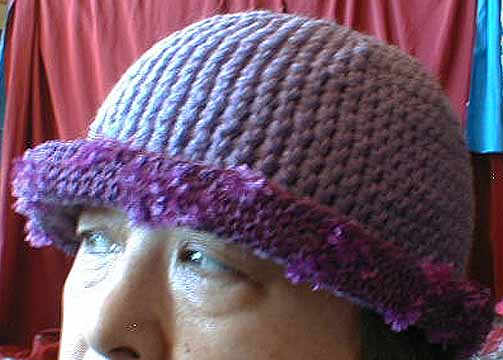 Edie liked this one. The rim is made of string with fluffy bits, when crocheted it looks like little flowers.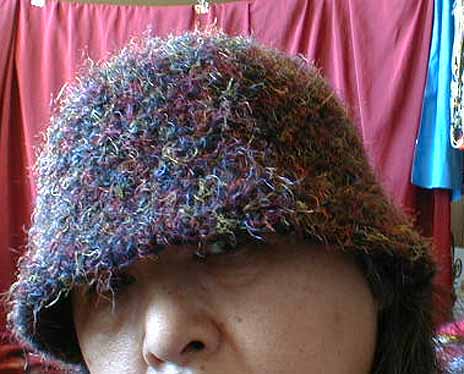 Edie loved this one too. She picked my two favorites. I love this cloche. I think I have the pattern figured now now.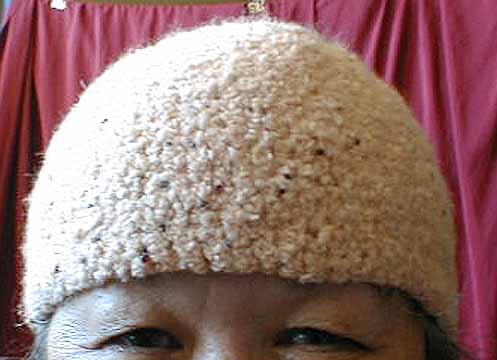 My sister, Linda, gave me this yarn. It has seed beads attached to the yarn. Close up pix coming later.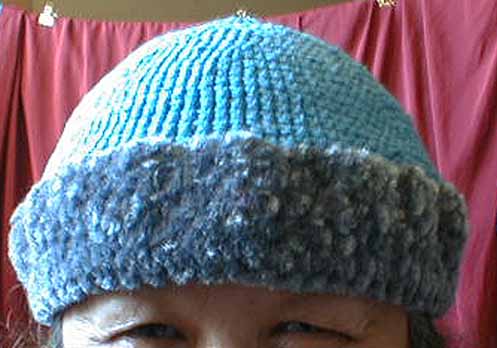 We think this came out looking Mongolian. The top is cotton and the bottom chenille.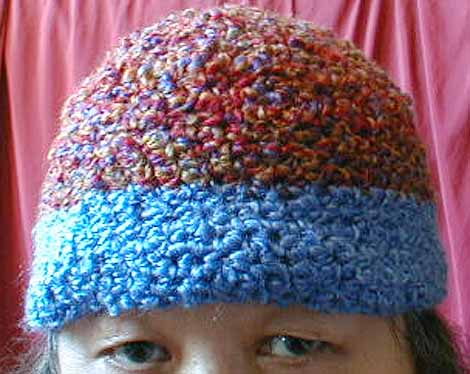 This is very soft and very warm.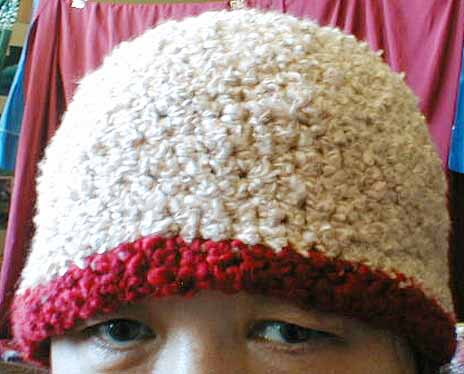 Another very soft yarn and cloche pattern.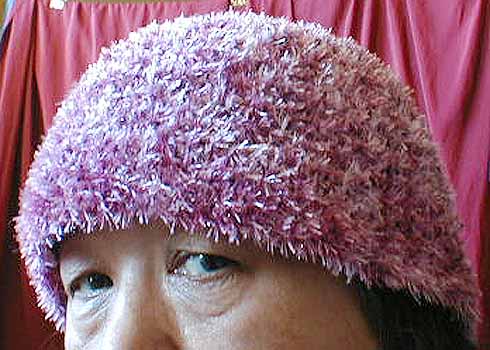 Two yarns: a string with bits of ribbon sewn on and a novelty yarn that is "hairy", together they work great.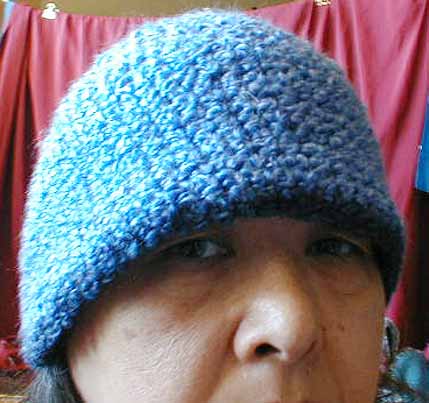 One can wear this cloche like this over the ears or turned up.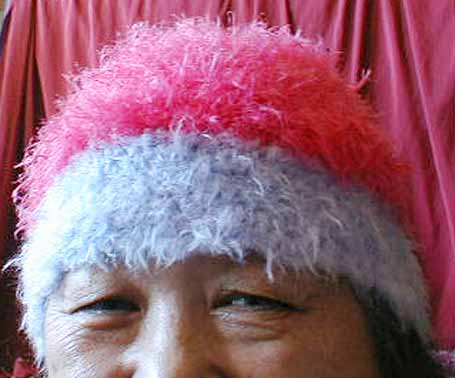 This is so silly and fluffy, light as air, but really warm.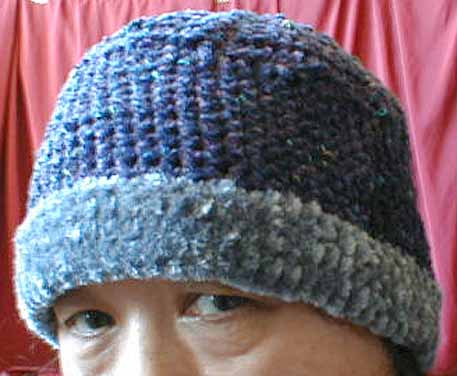 I do love chenille for the edge of hats that go over the ears. It keeps the ears warm. 11-06-10: This hat is gone to Hilda's daughter, Suzie.