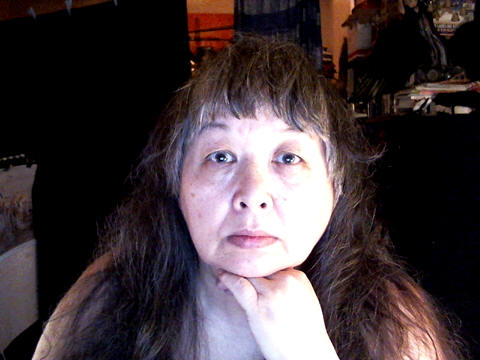 April 13, 2012: 4am. This is me after a couple of days of web wrangling. I'm not mad. I'm just burnt out tired.
Former webhost had hardware issues and I was offline early Feb and again in early April. I changed webhosts but my blogs were hosed. They are being built anew because all the content has been lost.
I also see that changes I made to my website were saved to the former webhost's server and didn't get copied to my HDD when I did back ups. If you see pictures that are faded, too light, I have to adjust them again. I had lightened them up when my other monitor was failing now I have to return them to their right contrast now that I have a new monitor. Yes, it was a slap my forehead sort of event. All this will take time.
The good news is all the incoming links from around the world are now working again. If you see anything that's really out of the ordinary and needs fixing write to me at norajean@norajean.com and let me know.
4/14/12: Fixed Search
BH4DO/ 4/16/12: Files loaded FrontPage theme stripped, lots of work yet to do.
CITY-Lists.com web sections for Para-CITY, Astrol-CITY, CITY-CraftBizAdvice, CITY-Computer web section to be rebuilt soon.
April 16, 2012: Sifu Stone Martial Arts domain parked and the rebuild begun. http://www.norajean.com/Blog2/2012/04/16/using-wordpress-like-a-website/ New blog post on how to use WordPress as a website or Content Management System (CMS).
April 17, 2012:
Blog2-rebuild Aunty Alias "I'm Just Saying": You can Google my gossip.
Astrology Blog AstroStone "Read me now and believe me later": The stars don't lie.
April 26, 2012: Added the video "Interview with Peter Burns" to my astrology YouTube channel. Or see it here.
April 29, 2012: Added the fund raiser to appeal the illegal adoption of my granddaughter. Which is featured in the Family Index/ or you can go directly to http://www.indiegogo.com/ToshStone and make a donation of any amount. All help will be appreciated and blessed.