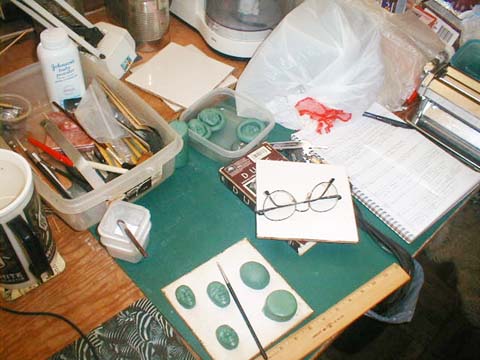 NJ's Worktable. I've been doing faces for the BH4DO project. On the right is the binder where I'm keeping track of the different characters, the molds and face sculptures that branched off of those faces.
The green faces and molds in the plastic container are current molds and the impressions made with them waiting to be altered.
Then there's the tools I use the most.
The tile with the three faces, raw and altered, one mold and raw clay is what I'm working on right now.
In the middle my glasses and a movie I know by heart. Can't watch a new movie when I'm sculpting.