Rice N Pizza Group 2: I think something that inhibits new mini food makers is the problem with dishes. Well stay with this section to the end and see that any old cane can be a dish. If you want a perfect set that looks like it was manufactured by a machine, then go out and buy them.
7, 8, 9, 10, 11, 12, 13,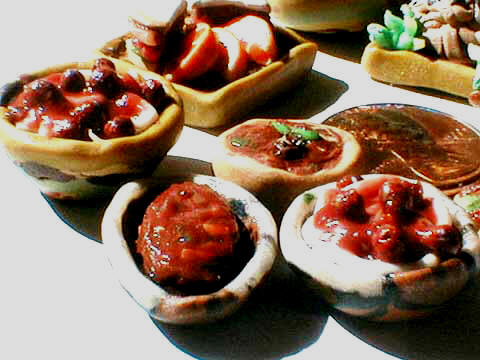 It's not all that important to have perfect dishes. Did Goldilocks eat out of perfect bowls in the Three Bears, probably not.
Oh the meat loaf... taking pizza toppings and chopping them up a bit like you dice vegetables in real life, mix with "meat mix" left over meat cane experiments, make a loaf and glaze with TLS tinted to the sauce you like over your meat loaf.