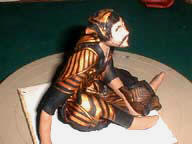 10-02-05: Karin made mention that FuManChu needed a Girl Friend. Yesterday I had dug out the Lady in Kimono from 2001 that had been neglected. Is this a match made in clay heaven?
Clay Synchronicity (Clay related coincidence of events that seem to be meaningfully related.)
Below is the history of Lady in Kimono: Screen shots, Demo Logs, links to when she was done in Demo. This will be an exercise in resurrecting half done sculpting. All ClayMates have to do this at one time or another too.
Mini Things- Lady in Kimono A Little Worse for Wear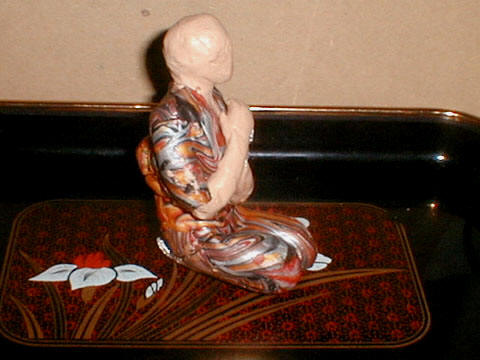 9-21-2002

Clay Techniques-02: Sculpting faces big and small, young and old, male and female. Dressing the Kimono Dolls. Mini Clay Jackets, eyes and ears, and a few stray pinch pots.
Shady Sadie, the little jackets, the eyeballs, the kimono on a doll.
Screen Shots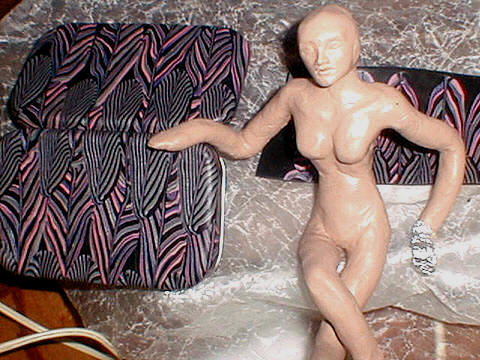 Demo Logs
For more help check out Review of Faces and Figures