09-21-05: Pinch Pot Demo Index 008- One Cane 4 Lengths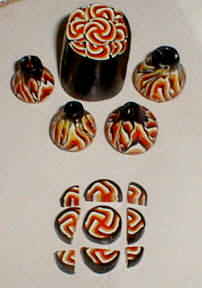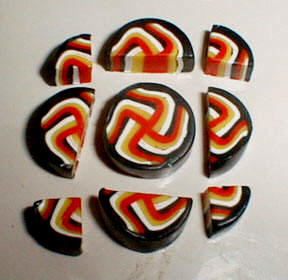 Take one Tongues of Fire cane, reduce and cut into four lengths. Take one length and make that the center of the new cane. Take two lengths and cut them in half and put them around the center. Take the last length and cut it into fourths and fill in the gaps.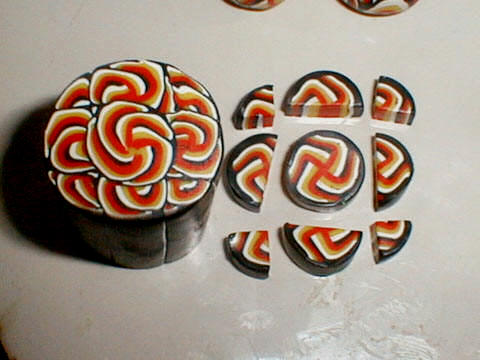 Then you can make a complex cane by starting out with a fairly easy cane.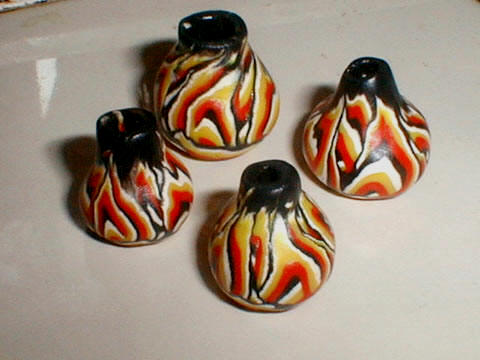 These are the pinch pots made with that cane. They look complicated but they are really easy to make.