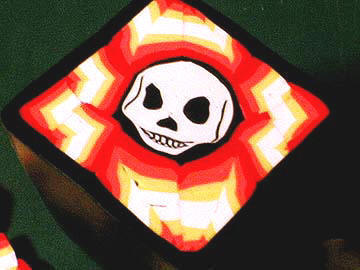 Sign up now!
Day of the Dead New England Tour: November 5, 2011, Methuen, MA. An afternoon of getting a grip on our clay. If we have a lot of fun it could last longer.
BYO - Clay, Tools, and Food.
$20 for the unemployed, $50 for those who can afford more.
What's with the "sliding scale" fees?or WTFees? An offer you might not be able to refuse.
No this is not your usual polymer clay workshop, but what did you expect from me? I always do things differently.